Southern Cross Centre - Church Online
We want you to be able to experience our regular Sunday service. Worship as a family to our selection of videos and listen or watch this week's sermon. We have even included something for your kids! Enjoy worshipping from the comfort of your home. Gather your family together and worship to our selection of videos for this week.
Obviously you can't give cash today, but we have made it SUPER EASY to give your tithes and offerings online by either direct debit or via credit or debit card. Go to our GIVING PAGE for details!
Tune in to our Facebook Live stream RIGHT HERE on Sunday morning @ 10am (WST). NOTE: If you are not seeing the live feed and think you should be, please refresh this page.
The bible verse for this week is the Parable of the Mustard Seed, Matthew 13:31.32.
Download this week's Sermon Notes from John McElroy.
If you missed this week's live stream or something isn't working, visit and "like" Southern Cross Centre on Facebook and watch our live stream there.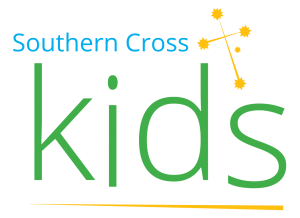 We don't want your kids to miss out!
Please click here to download the new devotion and activity page for this week.
We will be updating you regularly via email, Facebook and our website. Please Contact us if you need assistance.