Dear SCC Family,
We are happy to announce that renovations on the sanctuary are about to commence and we are hoping to see them completed in a 2-3 week time frame. Remember that our Sunday services will be online on March 6 and 13. We will keep you informed if we need an additional week.
You can watch our online services by going to Church Online on our website just before 10 am on Sunday morning. We recommend watching via the Southern Cross Centre website for the best experience.
SC Youth and Morning Delight will be meeting in homes during the renovations.  Please contact our church office for more details.
As Western Australia increasingly opens to the rest of Australia and the world, we anticipate changes in Covid regulations that may impact all church gatherings.  In the meantime we at SCC want to remain Covid safe, so we ask that you wear a mask anytime you are indoors at the church, be sure to use the hand sanitiser and keep a safe social distance.  Together, we will make it through the pandemic and maintain a safe environment, aware that many of our worshippers are particularly susceptible to Covid.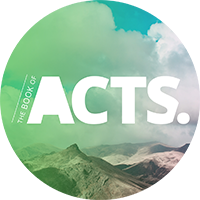 Sermon Series - The Book of Acts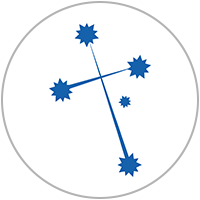 Important Congregational Update
Last Sunday, Fred Boshart and John McElroy made an announcement regarding the future direction and vision of the church and also advised that our present congregational giving is less than required to meet our outgoings. Current tithes average $8523 per week, this is $1752 below our actual expenses. If each family could increase giving by $20 to $25 per week, or as they are able, we can easily meet this shortfall. Thank you for your prayerfulness and generosity so we can continue God's important work of building a pioneering church that is advancing God's Kingdom in the earth.
If you missed the presentation or would like to watch it again, please click here to watch the video on YouTube.
A copy of the church's strategic plan was made available and has also been emailed out. If you didn't receive it, please contact the church office to get a copy.
Southern Cross - International Leaders Advance
You are all invited to take part in the 2022 Southern Cross Association of Churches (SCAC) Zoom Leaders' Advance on Friday 4 March and Saturday 5 March from 10 am to 1 pm.
The topic will be 'The Post-Covid Church'.  You can attend any one of four venues. Please register using the form at the back of the church auditorium this Sunday. The four venues are:
Bob and Trudy Buckley's Home (Sorrento)
John and Arlene Caine's Home (Helena Valley)
Peter and Julie Haines' Home (Hocking)
Nikita and Maya Krayneva's Home (Bennett Springs)
Coffee and tea will be provided but we ask you bring a small plate of food to share.
Last Sunday we shared the news about our dear brother, Neil Rowley's passing. His funeral will be held on Friday 4 March at 2:30 pm at Pinnaroo Valley Memorial Park in the West Chapel. There will be coffee and tea in the lounge area following the service.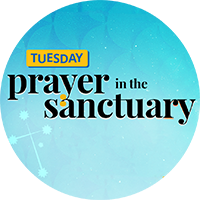 Prayer in the Sanctuary continues every Tuesday from 5 pm to 6 pm at the church. During the renovations, we will be praying in our beautiful gardens. Please come and join us.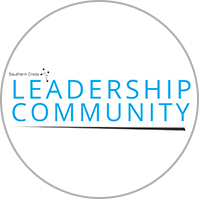 The next Leadership Community meeting will be on Wednesday, 9 March at 7 pm. Due to the renovations, we will be meeting at Lamplighter Ministries at 7 Prindiville Drive, Wangara. Keep an eye on the LC WhatsApp group for more details.
Our topic will be: The 5-Fold Ministry (Pastor)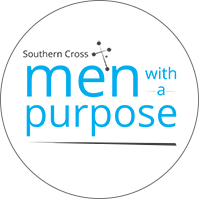 Men With A Purpose will meet next on Wednesday, 23 March. Dinner starts at 6 pm and the cost is $10.
Hi Family, I know we are facing challenging times, however, I am so happy to know whose children we are, and that God is with us always and loves and sustains us.
No power in the sky above or in the earth below - indeed, nothing in all creation will ever be able to separate us from the love of God that is revealed in Christ Jesus our Lord. - Romans 8:39
Marg Olsen
Office Administrator & Pastoral Care
on behalf of the SCC Leadership Team