Hello Southern Cross Family,
This is a special update to let you know about the funeral arrangements for Chris McGibbon and about the upcoming "Perth Rally for Life" event.
Regards,
The SCC Leadership Team
I am writing to you on behalf of my late father Chris McGibbon. He attended Southern Cross Centre for quite a few years, I attended your church last Sunday and spoke with Pastor John.
I want to pass on my father's funeral details and everyone in the church is welcome to come.
There will be a viewing at Purslow and Chippers in Midland at 4 pm, Thursday 12th of May.
The outdoor service will be held at 10 am, Friday 13th of May at Fred Jacoby Park in Mundaring.
Thank you,
Beau McGibbon
Perth Rally for Life 2022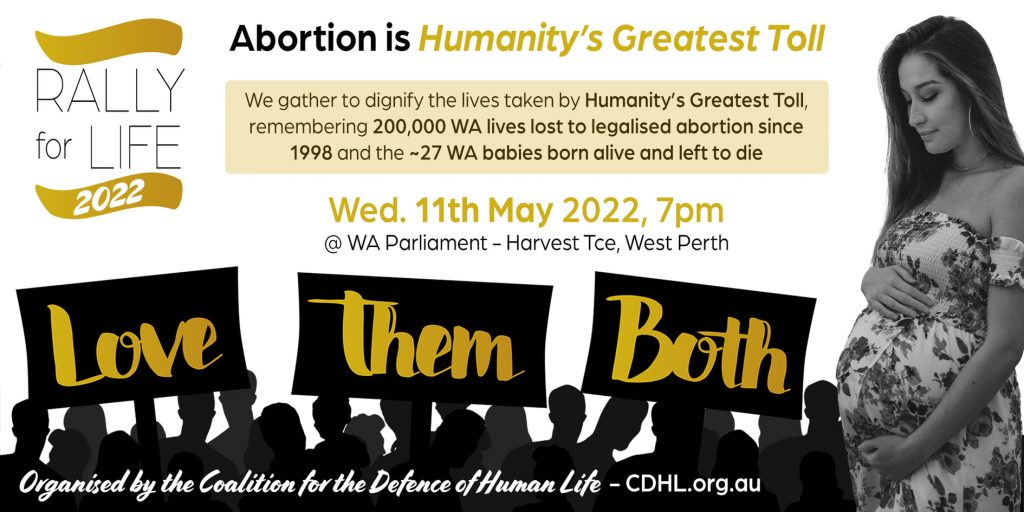 You are invited to the "Perth Rally for Life", a peaceful gathering at 7 pm on Wednesday 11th of May at the Western Australian Parliament to remember that humanity's greatest toll is abortion.
Click here to learn more and pre-register your attendance.
Darryl Budge
WA Director
FamilyVoice Australia