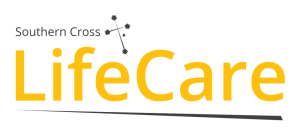 Our LifeCare team have a heart to share the love of Christ by meeting spiritual, physical and emotional needs with grace and humility. LifeCare includes the ministries of Pastoral Care, Sozo, Counselling and Prayer Ministry. Descriptions of each of these ministries are listed below.
If you need healing, are facing a challenge or need practical support, please click the button below to complete a Request Form and we will contact you as soon as possible.
All consultations are private and confidential.
Sozo is a powerful inner healing ministry guided by the Holy Spirit and enables you to move forward in your walk with God! Bookings are essential. Find out more details and make a booking here.
Professional counselling is available at the church office to our Southern Cross family at a cost of $70 per hour, with payment made to the counsellor at your appointment.
We can assist with Personal Counselling, Family Counselling and Trauma Counselling.
At Southern Cross Centre, our Pastoral Care Team have a passion to share God's love and encourage others through God's grace. We want you to know you are not alone.
Pastoral care can include anything from home visits or meals to coming alongside you in prayer!
We love praying for salvation, breakthroughs in emotional or physical healing and baptism in the Holy Spirit. We can even do home visits if required.